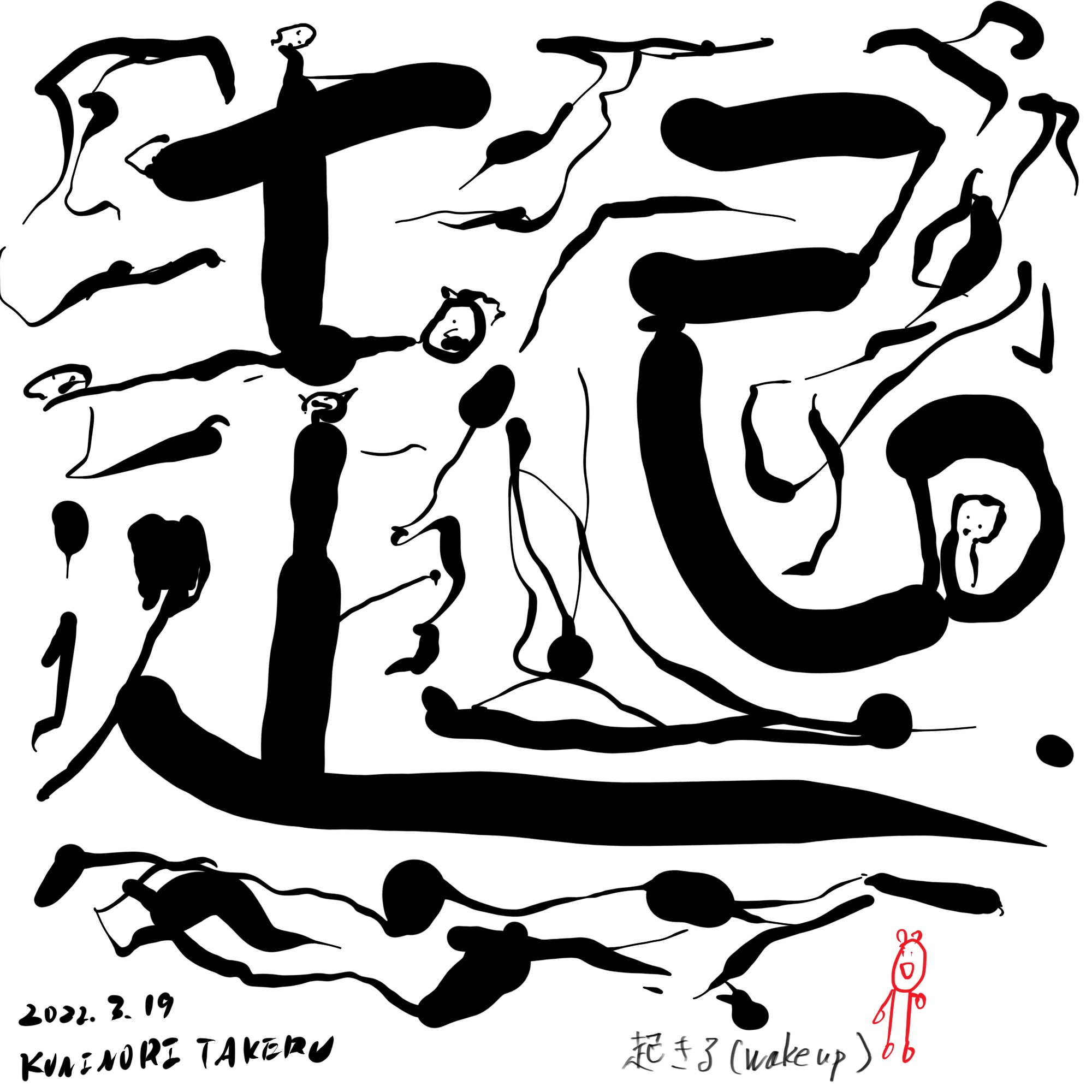 先日、前衛書道家に出会った。
パブリックな情報を検索してみたところ
年齢は62。
面白いことに
その方と連絡先を交換し
次週アトリエにお邪魔することとなった。
次週お会いする前衛書道家の方の作品をネット上で拝見した際に
「起きる」という作品が脳裏に思い浮かんだ。
不思議なことに
前衛書道家の方と出会うまでは
「書道」というワードが意識にのぼったことは一度も無かった。
意識にのぼったことが無かった分
パラダイムシフトに近い感覚を得られることができた。
アバウトな表現をするならば
今後が楽しみである。
The other day, I met an avant-garde calligrapher.
According to search for public information, he is 62 years old.
Interestingly, I exchanged contact information with that person and decided to visit his atelier next week.
When I saw the work of the avant-garde calligrapher I'm meeting next week on the Internet, an artwork called "wake up" came to my mind.
Strangely enough, the word "calligraphy" never came to consciousness until I met an avant-garde calligrapher.
I was able to get a feeling close to a paradigm shift because I had never been conscious.
If I express it about it, I'm looking forward to the future.